our design services
Top freelance fashion design services offered by an award winning fashion designer/director based in New York City, working global. We are a full service fashion design company & manufacturer offering services from first fashion sketch to multiple sewn samples for established companies or new start-ups. All design tasks are completed by the professional senior designer & team here in NYC. Here we have constant access to the best fabric resources, professional pattern makers and highly approved sewers for all garments. Our focus is the women's market.... As a result, our designs for clients have been featured on the Hollywood Red Carpet & many editorials.
Women's wear is our focus, high-end taste our talent.
There are many steps involved when creating an apparel collection :
Theme of collection
PHASE #1 – We research your customer demographics, who they are & their buying habits. Scan the market runway shows, editorial magazines, & NY store visits.
fashion sketches
PHASE #2 – Designer creates numerous pencil sketches for client to choose from. Client keeps all sketches presented.
cad flats
PHASE #3 – Industry cad flats Approved client sketches are transferred into professional cad flats created in Adobe Illustrator vector files by the professional technical designer.
patterns & fittings
PHASE #4 – Our patterns are made using draping & flat pattern techniques combined for an optimal tailored fit. We use only vetted & experienced New York pattern makers tested by us personally.
sewing samples
PHASE #5 – We use experienced NY sewers to create & manufacture our samples. All sewers have been personally tested by us first.
Tech Packs
PHASE #7 – Our fashion tech packs for factories are accurate & dependable. Click on circle to see more on our tech packs.
our Portfolio
PHASE #8 – We have some amazing photographers & models for your look books & e-commerce sites.
Costs | Fees
Click on the $ to be directed to timelines, fees & details for apparel design in our blog. We operate on the "Pay As You Go" system.
About
High-end taste is our talent
Proud to be known as both reliable & creative.
The Best Of The Best Come To New York City. We Are Surrounded By Anything & Everything You Could Possibly Imagine Which Triggers Our Artistic Antennas. Everything You Need To Create A Dynamic Collection Is Within 5 City Blocks. There Is No Place Like This In The World For Your Vision, Creativity & Drive.

We Have Over 12+ Years Experience Working With The Best Fabric Resources, Pattern Makers And Sewers Here For All Our Clients. Choosing Our Freelance Fashion Design Team Insures Your Project Will Not Get Lost In A Factory Somewhere. Your Messages Will Be Returned Within 24 Hours & We Will Not Disappear On You.

Our Focus And Speciality Is On Women's Clothing. We Do Not Try To Be All Things To All People. This Has Resulted In Our Clients Designs Featured On The Hollywood Red Carpet, ET Magazine, ET Tonight, US Weekly & InStyle Magazine.
SKILL #1

Creativity

SKILL #2

Returns messages

SKILL #3

Delivery on time

SKILL #4

Listens to clients needs







start the process
please fill & send form or you may call (212) 629 19 64
latest news
Providing tips & stories, from working fashion designers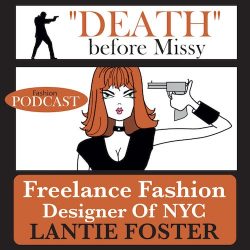 The Fashion Podcast by a working freelance fashion designer! All kinds of tips, tricks and info on how to work & get paid as a freelance fashion designer.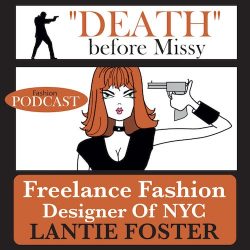 Previous
Next