About the freelance fashion designer and team  :
We are a full service, freelance fashion design boutique company here in New York City offering services from first fashion sketch to sewn sample for established companies & or new start-up collections. The founder and senior designer's skills include graduating top of her class from two different esteemed design schools (F.I.T NYC, & Brooks College, C.A.) specializing in upscale evening wear. With a minor in tailoring, Lantie Foster actually has the personal skills to create patterns & sew samples from scratch on her own if needed for any clients. These skills are very important to have overseeing any collection. Lantie Foster's personal garments are pictured below. We are seeing numerous "design services" pop up by so-called "freelance designers" who do not have the actual skills or training on how to do basic important development steps on their own if they had to. Please be cautious.
All design tasks are completed & or overseen by the senior freelance designer & her professional freelance fashion design assistants.
Design Aesthetic – "To give pleasure through beauty"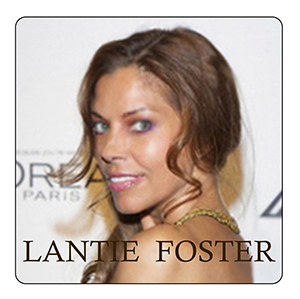 About the senior freelance fashion designer
With an innovative approach to luxury, Lantie combines classic tailored shapes with an architectural twist. Modern, feminine and a mix of wit. Unexpected textures, details, sexy bold colors and rich fabrics are the signature elements that define the collections each season. 
Over 12+ years professional fashion design experience. Graduated first in her class for fashion design from both F.I.T, NYC, (received critic's award) and Brooks College, Ca. A resident of NYC for over 20+ years, a New York City real-estate owner, ex- Girl Scout, a li' bit of a tech geek & a student of "Brigette" the Yorkie.  
Most Recent Work –
2015 – 2017 (Present) Spring Summer 2017 – FFD.nyc expansion of U.S & Global clients. Multiple collections for clients.
2014 – Completed multiple collections for many clients from concept Internationally – finished samples in 18 weeks or less. 
2014 – Personally invited to show Lantie Foster Fall / Winter 2014 collection at Atlantic City Fashion week.
2013 – Interviewed & Featured in a 60 min. style documentary by Italy's #1 TV station – RAI – involving the freelance workforce here in US.
2013 – Completed several collections for clients from concept to finished samples. 
2012 – Chosen out of over 22,000 design applicants from around the U.S. to compete on the Fashion Design Reality T.V. show Project Runway.
    Fee Info :
Back to home page :
NEW FASHION PODCAST – https://itunes.apple.com/us/podcast/death-before-missy/id1052763637?mt=2
Illustration site – http://freelancefashionillustrator.com
LinkedIn Profile – https://www.linkedin.com/in/lantie-foster-1v-07a96269
<a href='http://styleportfolios.com/portfolio/freelance-fashion-designer.nyc/' class='sp-share-button'><img src='http://styleportfolios.com/wp-content/themes/style-portfolios-child/assets/img/share-buttons/embed-button-rubine.png'></a>
Twitter – @Lantie_
Instagram – Lantie_
t – 212-629-19 64